while im kickin' it west coast style, i asked shannon from sitting in a tree to give me a little motherly advice. thanks shannon for entertaining in my absence!
------------------------------------------------------------------------------
While Elizabeth is off baby-mooning, she asked me to stop by and give you something to read. My name is Shannon (from
Sitting in a tree.
), I'm 32 years old, and I'm a mom to an eight month old little girl named Taylor. She's kinda cute, no?
Note: She doesn't always look like she's dress to be on the set of Little House on the Prairie. :)
Since Elizabeth will be taking pictures of her bundle of joy in silly outfits before we know it, I decided to do a "Top 10" list of things I couldn't do without during Taylor's first three months. Of course, every baby is different, so this is just from my experience. But if Elizabeth (or any of you for that matter) take away a piece of helpful advice, well then my work is down. Actually, I work 40 hours a week, so my work is never done, but hey - you get the picture, right? So here we go!
In no particular order:
10) A white noise machine - this is something we still use eight months later. A good white noise machine can turn a fussy baby into a very happy, sleeping baby. We play white noise during all naps and every night in her crib. This Conair machine was reasonably priced for under $15 on Amazon.
9) Halo sleep swaddle - Taylor loved the swaddle. We tried doing our own swaddles with receiving blankets, but she'd inevitably break out of them. She couldn't escape the Halo sleep swaddle. It was easy to use and effective. Win win!
8) Little Tummies Gripe Water - Sometimes my little girl got fussy and gassy. I'd give her a small dose of gripe water and BOOM - she'd be a happy little peanut again in no time. It's all natural. And I'm pretty sure it's magic because it works so dang well!
7) Nipple shields - I breastfed Taylor until I became an exclusive pumper at around six months. While breastfeeding, we had our fair share of latch problems which caused some very ouchy nipples. To save myself from the pain, we used nipple shields. I was able to continue breastfeeding and my nipples remained intact.
6) Boppy - In addition to helping us stay comfortable during nursing sessions, we found that we used the boppy a lot when Taylor couldn't sit up. She'd even nap in her boppy from time to time. And once she started sitting up, we'd put the boppy behind her in case she toppled over. There are many uses for this crazy pillow.
5) Fisher Price Kick and Play Piano - When your baby is a baby, they don't really play with toys. But this was the first toy Taylor showed interest in. She'd kick her little legs against the piano. She'd flail her arms up at the toys on the rings and she'd stare at herself in the little mirror above her. Taylor would easily spend twenty minutes on the floor playing with this thing. Twenty minutes equates to about two hours in newborn time. This toy is AMAZEBALLS.
4) Ergo - When Taylor was a newborn, she was too small for the jogging stroller we bought, so we normally would wear her when we went out. We bought the Ergo because it claimed to be the best for the babies hips and the most comfortable to the mommy or daddy. We loved it. We even took Taylor to a pumpkin patch when she was just two weeks old. She slept the entire time in the Ergo. Good girl.
3) Pacifier - Not all parents are pro-pacifiers, but we found out from day one that Taylor needed to suck to soothe, and instead of becoming a human pacifier, we introduced real pacifiers. She took to the Avent pacifiers the best. She still uses them for naps and night time, but that's really about it. But we would have been lost without them during the first few months.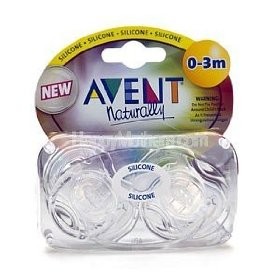 2) Sleepers (jammies) - As much as you'll want to dress your baby in the frilliest tutu or the cutest newsboy outfit, at the end of the day, you'll need as many sleepers and comfy clothes as you can possibly get. That little one will have blowouts and spit-ups constantly, and sleepers are by far the easiest clothes to get your babies in and out of. Plus, they're pretty dang cute too!
1) Baby ESP app (for iphone or android) - Now, I'm an accounting nerd and love to track everything, so this may not be up your alley, but the Baby ESP app is awesome. It lets you track everything, from last diaper change, nursing session and bath, to how many hours a day your baby eats or sleeps. You can keep height/weight data on the growth curve as well as average diaper changes a day. This app has it all. I used it for everything for the first three months before going back to work. Did you know Taylor pooped on average 4.7 times a day for the first three months? That's a lot of poo!
So there's that. A list of ten things you may find helpful when working with an adorable newborn. Thank you, Elizabeth, for letting me stop by! And if you just happen to be a follower of my blog too, are you proud of me for incorporate poop into this post. I know, right?